Join the San Jose Ultras
Interested in joining the San Jose Ultras?
So you've come to your first San Jose Earthquakes match or perhaps even stood with us in the past, and have decided that the commitment and dedication of our group is for you. If you want to get involved, taking the next step and joining The San Jose Ultras is very simple. There are two ways you can do it.
Send an email to membership@1906Ultras.com. You will receive an email with a basic explanation of what we do, what membership entails, and who to get in touch with to guide you through the process. Another way is to simply come to a pre-match tailgate and introduce yourself. Our tailgate starts about 5 hours before kickoff and the location is shown on the map below.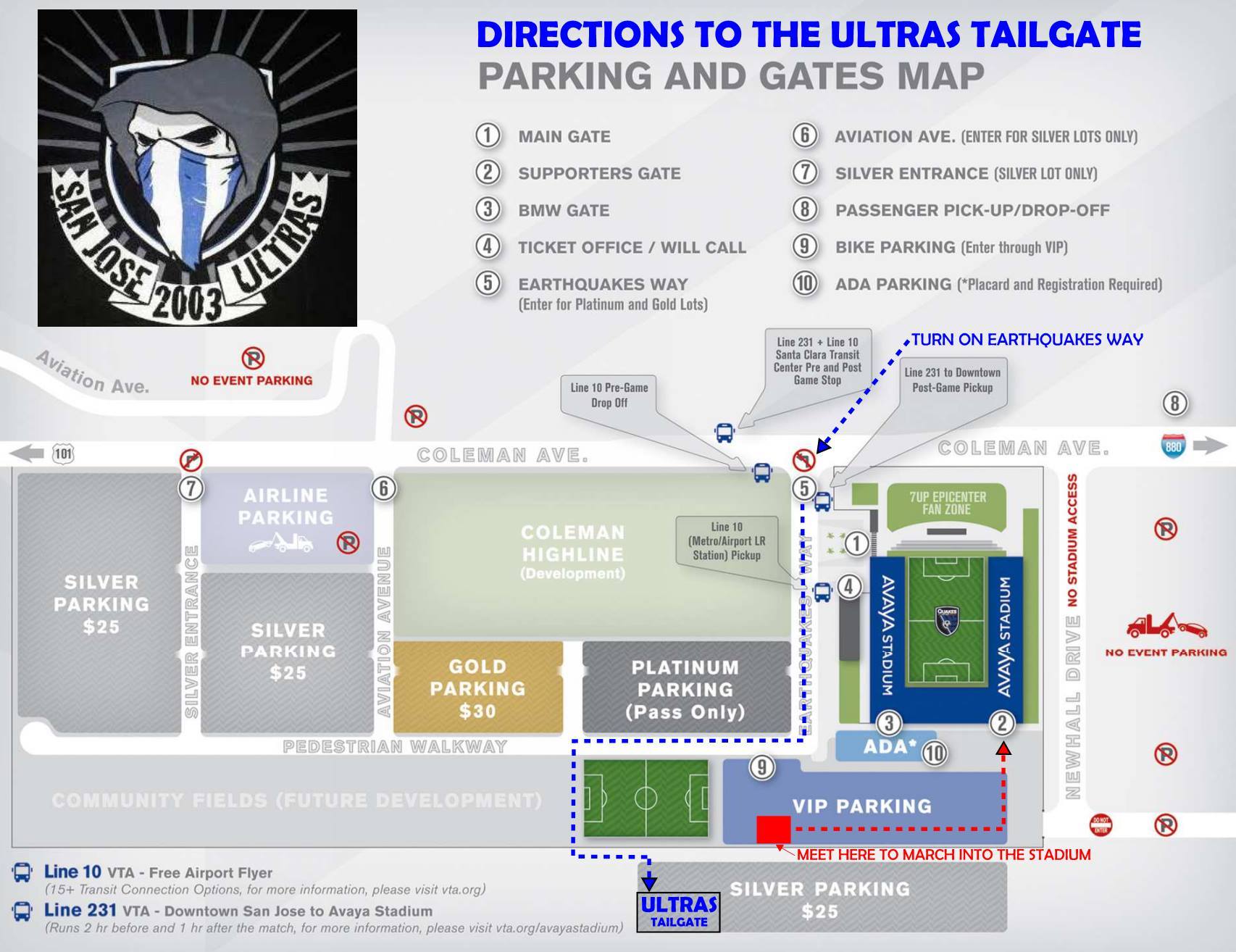 In the meantime, check out our FAQ.
We strongly encourage our members to purchase season tickets in our section. If you choose to purchase season tickets with us, contact Eric Hanninen at (408) 556-7710, and state that you wish to buy a ticket with the Ultras in sections 117 and 118 at Avaya Stadium. Eric can also be reached by email here.