Our New Section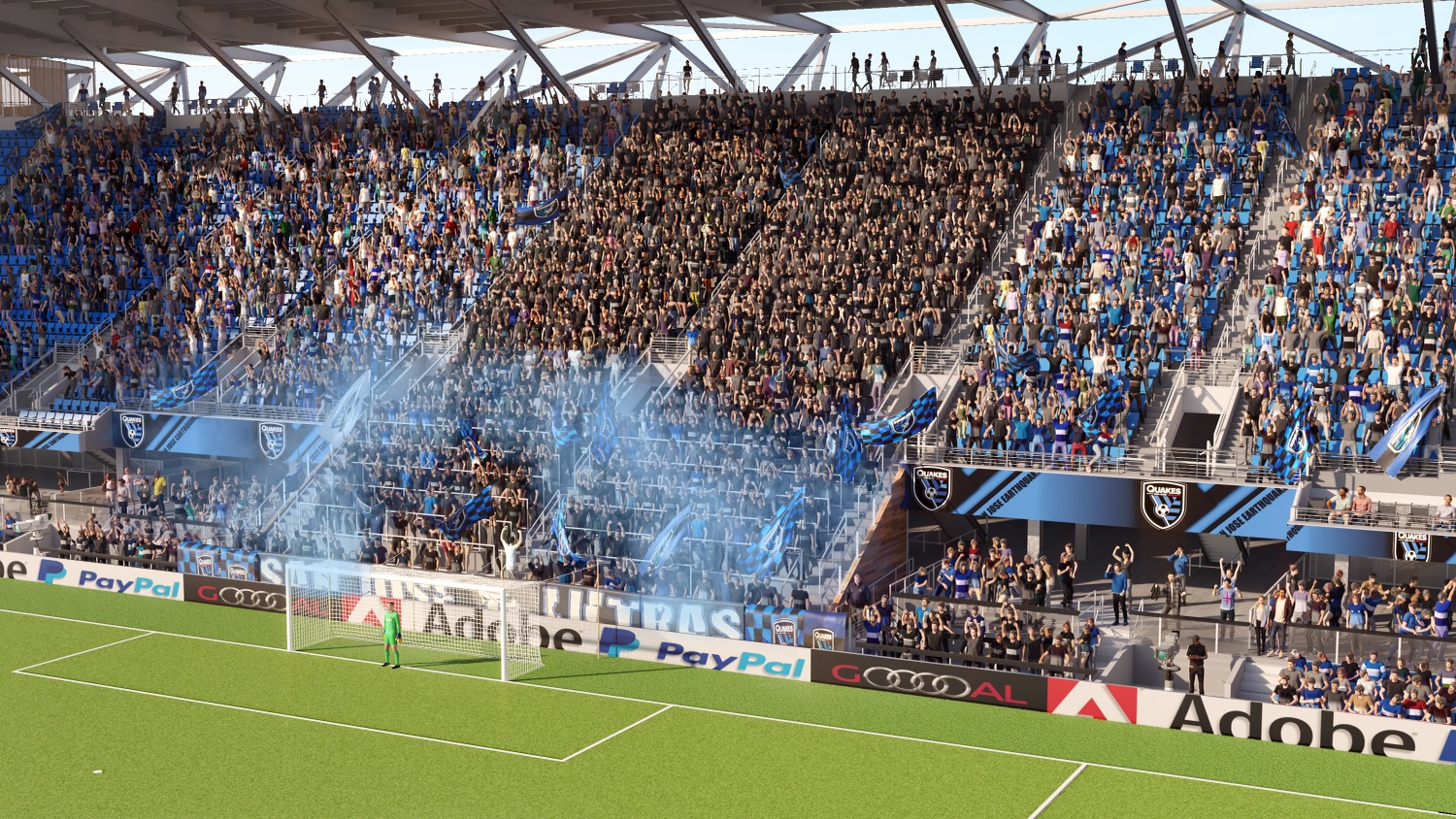 The San Jose Earthquakes announced today that the club has begun construction on a contiguous supporters section that will extend from the field to the upper concourse. Construction will be ongoing for the remainder of the 2022 season and is expected to be finished on Nov. 1.
"Our fans, and in particular our supporters groups, are the lifeblood of our club," said Earthquakes President Jared Shawlee. "We're constructing a renewed supporters section that will see them closer to the action than ever before. We worked directly with the San Jose Ultras to conceptualize this project and are excited to be able to offer it to our supporters beginning in 2023."
In addition to extending the terrace down to field level, all blue seats throughout the supporters section will be removed. The upper portion of the section will feature black seats to match the attire of the San Jose Ultras while the lower portion will utilize safe-standing rails.
The San Jose Ultras were founded in 2003 and have proudly supported the Earthquakes, home and away, ever since. For more information about the San Jose Ultras and to join their supporters group, click here.
"Fans who are interested in joining our group can expect to experience a great gameday atmosphere for 90-plus minutes and will also get a chance to be a part of our extended family," said leader of the San Jose Ultras Dan Margarit. "At the end of the day, we are way more than a supporters group. We are an Ultra group, which means we are a family both inside and outside of the stadium. We are welcoming everyone to join our community."